Amazon basic microwave
Re: Amazon basic microwave
---

Hi Matt,
There is also another microwave that is WI-FI and Alexa enabled.  Here is a bit more about it.
NEWS – GE's 0.9 Cu. Ft. Capacity Smart Countertop Microwave Oven with Scan-To-Cook Technology (JES1097SMSS) adds Alexa voice control to your microwave.  The microwave connects to your home WiFi, so you can control it with voice commands through your Alexa device.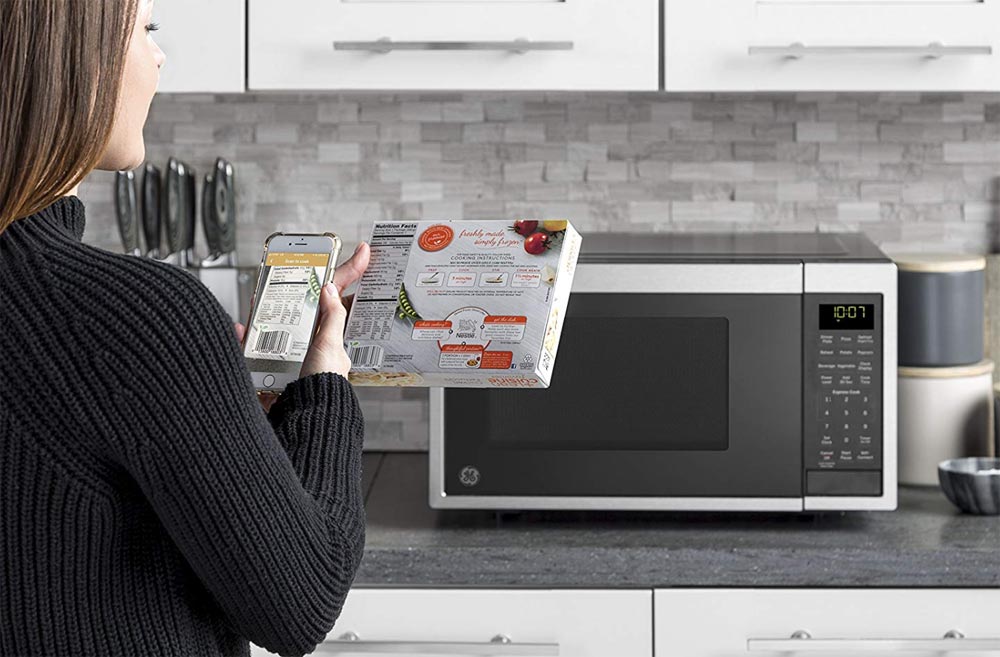 The 0.9 ft³ oven has 900W of cooking power.  It has a variety of pre-set controls for defrosting food, reheating a dinner plate, popping corn, baking potatoes, and more.  Or you can use Alexa voice commands to set time and power levels, add cooking time, stop the microwave, and other commands.  And using the GE app, you can scan the bar code on a food package, and the GE Smart Countertop Microwave automatically adjusts power levels, cook times, and more, according to package instructions.
The interior has an LED light and a glass turntable.  The exterior measures 19″ wide x 11 ½" tall x 14 ½" deep, and the interior measures 13.7″ wide x 8.7″ tall x 12.4″ deep.  It has a gray body and a stainless steel door.
The MSRP is $139.00.  Check the GE website to learn more about the 0.9 Cu. Ft. Capacity Smart Countertop Microwave Oven with Scan-To-Cook Technology and to find local retailers.  Amazon also sells this microwave for $125.99.
So, my question is, which one is the best?
Your reputation is in the hands of others. That's what a
reputation is. You can't control that. The only thing you
can control is your character.
- Wayne Walter Dyer (1940-2015)
 
toggle quoted message

Show quoted text
----- Original Message -----

Sent: Saturday, September 22, 2018 1:15 PM

Subject: [TechTalk] Amazon basic microwave




Hi, any of you tried out or will try out the new Amazon basic microwave that uses Alexa to control the microwave?

It even has a Alexa button on the microwave.

I think you can control it by your echo or by the Alexa button or the app.

This might help with getting an accessible microwave .

It is small but would be just fine for heating things up in.

 

 

Matt

 

 

 
Join main@TechTalk.groups.io to automatically receive all group messages.